THE FILM
Follow two modern day adventurers as they embark on a rock climbing  journey through time, celebrating the rich history and folklore of one of Canada's most iconic climbing cliffs and  paying homage to the colorful characters who have etched their names into its vertical walls since the 1950s.
About The Film
Yamnuska, an iconic cliff sitting at the eastern edge of the Canadian Rockies, stands as a testament to the indomitable spirit of adventure.
At the heart of our film is Urs Kallen, a revered climber, and historian who has dedicated his life to unraveling the secrets of Yamnuska. Urs, a pioneer of the early years, has chronicled the cliff's many routes and captured its essence through the lens of his camera. Through his eyes and words, we delve into the captivating history of Yamnuska, guided by the stories of its legendary characters.
Simultaneously, we follow the footsteps of Arc'teryx athletes Vikki Weldon and Quentin Roberts as they traverse the decades, ascending legendary routes and connecting with climbers from different eras. They become vessels of history, immersing themselves in the flavors of Yamnuska, engaging with the "old guard" who have shaped its legacy. Each encounter reveals tales of epics, first ascents, the evolution of gear, fatalities, rescues, and the occasional conflicts that forged the cliffs identity.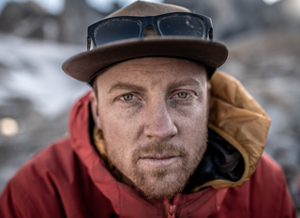 Directed by John Price
John Price, a fledgling filmmaker and director, ventures into the world of cinema driven by an unwavering passion for capturing the unfiltered beauty of action mountain sports. His career has been rooted in a background of still photography, especially in the realms of ice, rock, and alpine climbing. His signature wide perspective captures the grandeur of the places climbing takes us, and his dedication to giving it everything has brought him an international spotlight and deep respect for his willingness to keep things real and unposed.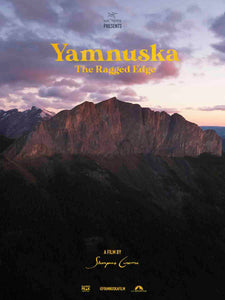 Partnered with Sherpas Cinema
While it was John's obsession with Yamnuska that was the catalyst for this film's beginnings, the journey has been significantly enriched and made possible by joining forces with Sherpas Cinema, an honor he deeply treasures. Without their expertise in filmmaking, the film wouldn't be what it is today.
With his debut film project, John and the team at Sherpas Cinema aspire not only to preserve Yamnuska's legacy but also to inspire audiences to consider the history of climbing in their own backyard and to think about the importance of looking back to discover what can be learned.
MISSION
The  Calgary Mountain Film Festival has spawned from a decade of hosting movies and speakers to Calgary's outdoor enthusiasts. Over this time we have noticed that our events have become a hub, a meeting place for the mountain community to gather and share their experiences. Like the old school slideshows hosted at a friends house our community thrives on the opportunity to share and reminisce... an opportunity to dream about future trips and get excited about doing them together. Our mission is to provide that space and time for the mountain community to come together... to be the hub for our local community.